Review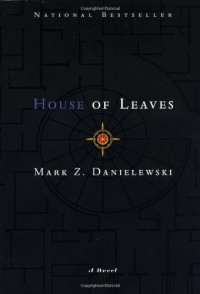 Johnny Truant receives a late night call from his friend, Lude. A strange old blind man in Lude's building, known only as Zampano, has died; the old man's apartment is a bizarre scene filled with tape measures and fragments of an even weirder manuscript. Johnny soon finds himself compelled to transcribe and edit the old man's work-a treatise on a film that does not appear to exist, and which is slowly driving Johnny mad…

The bulk of the novel consists of "The Navidson Record," Zampano's academic study on a purportedly famous documentary film that even Johnny admits may not exist. The film follows famed photographer Will Navidson, who seeks to record the experiences of his family's move to an old house in Virginia. The focus soon shifts, however, as Navidson discovers a small anomaly of the house-the inside is slightly bigger than the outside. Shortly afterward, the entrance a mysterious corridor appears in the living room, in what is seemingly an outside wall. The film soon shifts to the exploration of a possibly infinite space, filled with pitch-black walls, shifting corridors, and staircase that may be deeper than the earth itself.

The faux-academic style can be a bit dry at times, as "Zampano" makes large digressions into the nature of labyrinths, mythology, and echoes. However, his admittedly "freshman" writing style contains plenty of dialogue and suspense, and the details of the house are wonderfully creepy. There are copious footnotes scattered throughout the text, many fictional, and a great deal bizarre in and of themselves.

Johnny's story is largely told throughout these footnotes, as he often interrupts with humorous observations on "The Navidson Record" and its inconsistencies. Many of his notes are very stream-of-consciousness, and some of Johnny's tales of sex and drugs can be too much of a distraction at times. Most are well done however, especially the later footnotes that show his descent into madness.

Danielewski plays with the text layout almost constantly; a notable chapter on labyrinths sends the reader into a literal maze of footnotes. When Navidson enters the black hallways of his house, the text shifts and changes along with the house itself. Some the textual oddities even extend as far as the cover and copyright page.

Also included are a number of photographs, drawings, collages, and poems to accompany the story. The book is also riddled with codes and puzzles to solve if the reader wishes to dig deeper.

Creepy, bizarre, and even funny at times, House and Leaves is a fantastic read. The book may be difficult at times, but the reward is an excellent, unique, and satisfying reading experience.